Retirement is the time to do all those things that you wanted to do. As well as doing the practical things, such as making a will, or moving to a suitable retirement property like these Gloucestershire park homes, retirement is also a time to focus on you and what you want from life.
Retirement is actually stressful for some people – the change in lifestyle that it brings can leave some people feeling more isolated, feeling useless or depressed. Despite all of that free time, you do need a way to fill it that will make you happy. Here are some of the things that you can do in your retirement to make sure that you get the most out of life…
Volunteer – This is a great way to build your sense of self worth up. If you miss the routine of work and feeling useful, then have a look in your area for organisations that are in need of volunteers. Put your skills to use and help others. There are many different things that you will be able to help with, from helping homeless people to helping out at an animal rescue centre. Many charities and groups are in desperate need of volunteers so have a look at what you can lend a hand with.
Learn a Skill – Now that you have so much more free time, think about things that you have always wanted to learn. It may be that you want to learn a new sport, like golf or tennis, or perhaps you want to spend time learning to paint or sew. You might even fancy learning to speak another language or taking up a musical instrument. This is a great time to focus on learning new things and pleasing yourself, so make a list of the things that you would like to learn.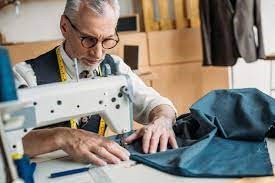 Plan a Holiday – Because you no longer have to worry about taking time off work, this is the perfect time to plan your dream holiday. Whatever it is that you want to do, whether cruising or caravanning, now is a great time to start those travel plans. With no work to restrain you, you can do as you please and the world is your oyster.